PHILOSOPHY AND DESIGN
Saturday 15 FEBRUARY 2020 9am – 5pm
NB ••• This date has changed – please note that further date changes are extremely unlikely – this is a rare event.
TUTORS – Finn Mackesy, Gary Marshall and Ron Sperber
In this workshop APW introduces permaculture as a philosophy, ecological design methodology and grass roots community movement. This inspiring and challenging workshop provides the philosophical and theoretical framework for the remaining eleven workshops offered by APW. Participants will learn about the historical, cultural, and ecological dimensions of permaculture through open dialogue and a wide range of innovative examples and design solutions from around the world.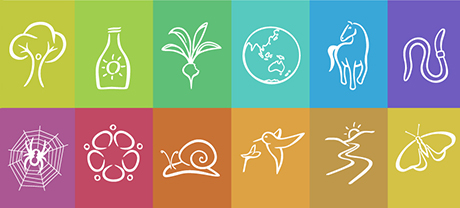 COURSE CONTENT 
Introduction and overview of permaculture ethics and principles; Exploration of global and local contemporary environmental, social and economic issues; Introduction to theory and practice of design; Local, national and international best practice examples.
LEARNING OBJECTIVES
Develop an understanding of permaculture, ethics, theory and practice
Gain an appreciation of the potential breadth and depth of permaculture design applications
Identify opportunities and challenges to applying the day's learning
LINKS + REFERENCE MATERIAL
Permaculture: Principles and Pathways Beyond Sustainability
DAVID HOLMGREN, 2002