FEES
All workshops run on Saturdays from 9am in the morning until 5pm in the evening. Detailed information and readings for each workshop is provided two weeks prior.
If cost is a barrier to you, please contact us to discuss how fees can be offset through other contributions. See our Spends page and Youth Scholarships (if applicable) for more information.
In case of a lockdown due to Covid19 we are geared up to deliver the programme via an online format if necessary.
For more information and full details on the Permaculture Design Certificate please see our Programme Info PDF. We encourage all participants to read this document prior to registering as it contains many important details.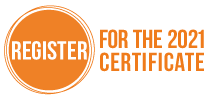 PERMACULTURE DESIGN CERTIFICATE FEES 2021
$1650 – UP FRONT – or
$1850 – PAYMENT PLAN (deposit plus installments)

Pay up front or take advantage of our payment plan:
$710 deposit to secure your spot (non-refundable) plus installments;
$380 due on 2nd April, 4th June and 6th August 2021

Payment for the full course includes:
Attendance to 12 full day workshops over the calendar year
A PDC programme folder and printed handouts for each workshop
Detailed pre-workshop recommended readers, video links and reference material
Post-workshop slides and reference material
Permaculture design project mentoring
Opportunity to participate in our annual APW permablitz
Two design project presentation days
INDIVIDUAL WORKSHOP FEES 2021
2021 Workshops $250
Anyone is welcome to attend an individual APW workshop – please be advised however that attendance will be dependent on space being available as priority is given to Permaculture Design Certificate (full programme) participants with remaining seats available to those wishing to attend.