APPROPRIATE TECHNOLOGY
Saturday 9 APRIL 2022 9am – 5pm
Usually early April – Saturday 9am – 5pm
Central Auckland
TUTOR – Ron Sperber
Modern civilisation has resolute faith in its own ability to design and develop new technologies to resolve any and all contemporary environmental, social and economic issues. In this workshop participants will explore the relationship between technology and the development of human culture, the nature of appropriate technology and the link between energy and technology. Students will be taught about New Zealand's 'energyscape' and its infrastructure, the key principles of small-scale energy generation, the importance of resource management to long-term energy security and design strategies for achieving this. This workshop is perfect for anyone interested in appropriate and innovative technology and concerned about energy security in New Zealand and the Auckland bioregion.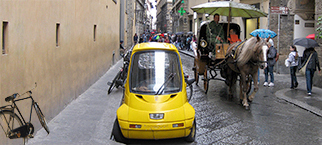 COURSE CONTENT
Introduction to – Technology and culture; Examples of appropriate technologies – high tech and low tech solutions, ecological and climate appropriate design and application; Sources and use of energy in New Zealand; Energy production – solar, wind, geothermal, micro hydro; Energy storage; Systems maintenance; Site specific and community based systems; and Practical design activity.
LEARNING OBJECTIVES
Develop an understanding of the role and influence of technology in human culture and society
Develop an understanding of the relationship between energy and technology
Identify issues and opportunities related to energy generation and the transition towards greater energy resilience
Apply the day's learning to a practical design activity
Identify opportunities and challenges to applying today's learning
LINKS + REFERENCE MATERIAL
The Citizen-Powered Energy Handbook: Community Solutions to a Global Crisis
GREG PAHL, 2007
Grey World, Green Heart
ROBERT THAYER, 1993
In case of alert level changes due to Covid19 we are geared up to deliver via an online format if necessary.